Wedding Venue in Durango, CO
A Magical Experience
With over 25 seasons of experience, Ridgewood Event Center is Southwest Colorado's premier, full service mountain wedding venue in Durango, CO. Ridgewood has the planning expertise, beautiful facility, unmatched inventory, and local vendor relationships to guide you through the entire process, from the initial consultation to the very last dance. Let us save you time, energy, and money so you can focus on what matters most: your unique Colorado Mountain Wedding.
As you begin to wonder about organizing your special day, find out more about Ridgewood Event Center's full service offerings below. From beautiful facility grounds, a catering kitchen, to indoor and outdoor facilities with handicap access, Ridgewood offers peace of mind as a premier Durango wedding venue.
Revered Scenery
From rustic to elegant, boho to chic, country to city, Ridgewood Event Center reveals its magic for every wedding.
VIEW GALLERY
"Since the very first event at Ridgewood, our own wedding, and years before there was even a building or plan, just that incredible view and 100 straw bales, we knew what a special spot nature had created. We look forward to sharing it with you."
-The Alford Family, Owners
A Magical Experience, from the Planning to the Last Dance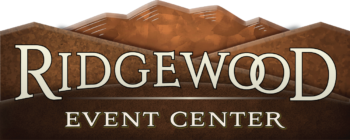 Begin Now
Interested in having your wedding or event at Ridgewood Event Center? Request more info and get in contact with Ridgewood Event Center by clicking the button below.
REQUEST MORE INFO