Durango Event Venue
Ridgewood Event Center

All Events

Ridgewood Event Center stands out among Durango, Colorado event venues.
It is difficult to compete with our beautiful location and outstanding amenities, with the majestic La Plata Mountains to the north and the winding LaPlata River to the south. We have plenty of room for large parties of up to 200 people. Ridgewood Event Center is a versatile space and can accommodate any event, not just weddings, with our indoor and outdoor options, vast grounds, and catering kitchen. Our staff is available to help with necessary preparations if needed. We are pleased to offer our facilities for a variety of events, including:
Dinners
Retreats
Birthdays
Anniversaries
Bridal Showers
Baby Showers
Meetings and Conferences
Celebrations of Life
Fundraisers
Auctions
REQUEST MORE INFO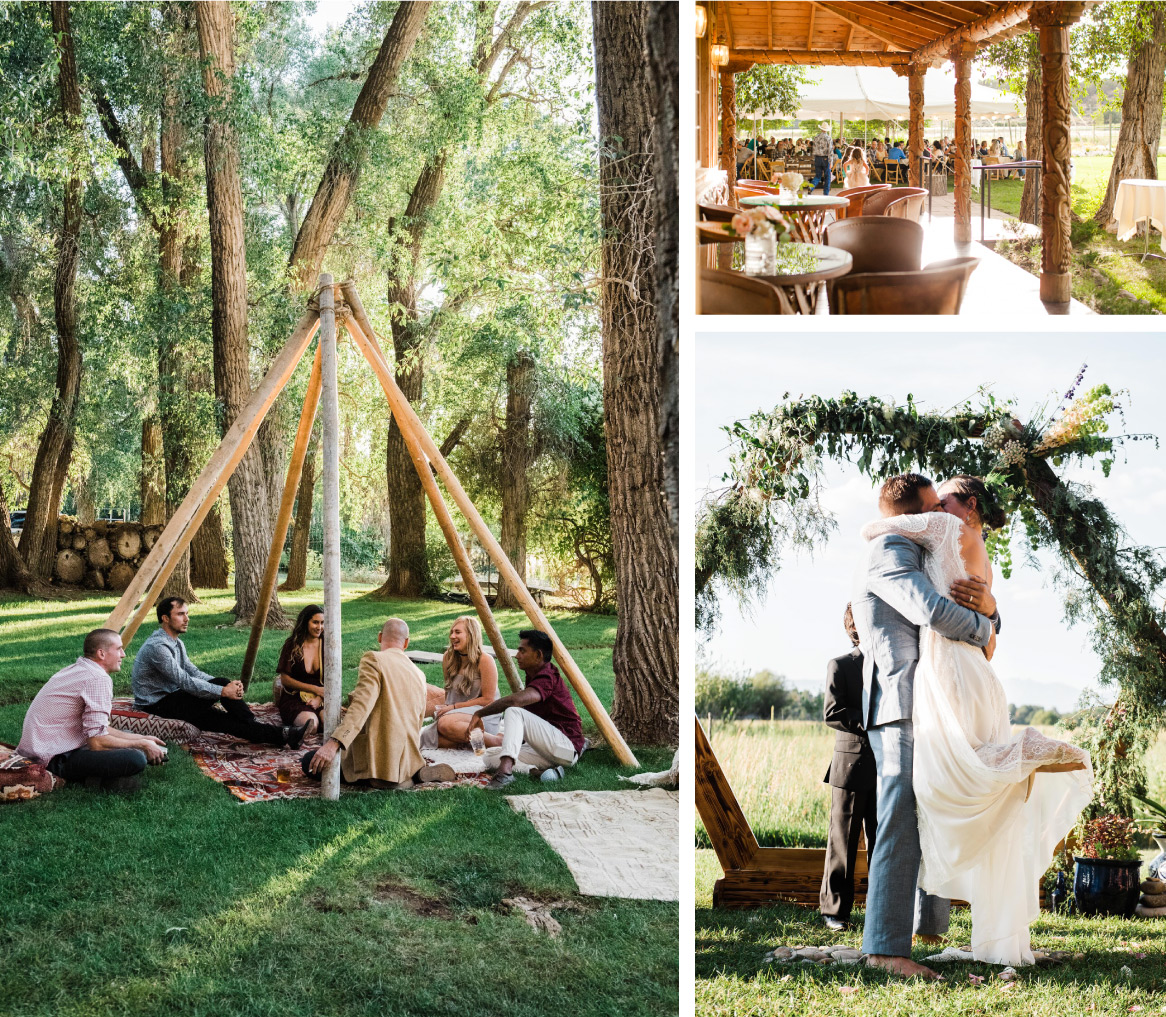 We loved the idea of having an outdoor wedding.  The mountain backdrop at Ridgewood Event Center was beautiful and absolutely what we envisioned. We loved the flexibility to do an outdoor wedding if the weather became an issue. It was also lovely to have our family members stay at Blue Lake Ranch nearby.

I had my wedding at Ridgewood Event Center in December 2019. I was so impressed with the amazing customer service; they were wonderful from the first meeting to even after the big day. You can see the love and care put into everything they do. Weddings can be so stressful and the staff at Ridgewood did everything they could to make the day as seamless and stress free as possible. I recommend them to anyone I know having an event.

Ridgewood Event Center and Blue Lake Ranch were the best locations for my wedding! They were so helpful at the very beginning when we started planning our wedding. The location has housing to stay at for the wedding and that was one of my favorite things about the location. Not having to worry about my family on the roads after a big wedding.

The team at Ridgewood was absolutely amazing and worked so hard to make our wedding perfect, especially Joan the coordinator. If you want a fabulous rustic and quaint location, Ridgewood is the place!

Ridgewood Event Center was the perfect spot to get married! Their professionalism, event planning expertise, and undeniably beautiful location are a winning combination.

Ridgewood Event Center was a perfect fit for our rustic wedding. We stayed at Blue Lake Ranch in the Upper and Lower Spring House to keep our bridal parties separate, yet within the same space. It gave us a mini vacation getaway; we could relax leading up to the big ceremony and get ready surrounded by beautiful scenery. Most of our guests stayed at Blue Lake Ranch as well.

We absolutely loved Ridgewood.  This venue was perfect for us, beautiful scenery, serene and out in the country. 

From the moment I saw Ridgewood, I knew it was the place I wanted to have my wedding. Not only was it beautiful with all of the flowers, river and tree, but the Alfords were so kind and supportive. 
A Magical Experience, from the Ceremony to the Reception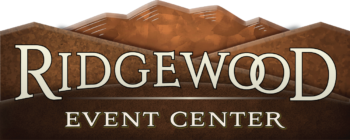 Begin Now
Interested in having your wedding or event at Ridgewood Event Center? Request more info and get in contact with Ridgewood Event Center by clicking the button below.
REQUEST MORE INFO