All Inclusive Colorado Wedding
ADDITIONAL SERVICES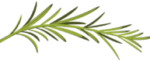 Known for being an all-inclusive Colorado wedding venue, Ridgewood Event Center boasts many services and amenities provided to our renters that are covered in the facility fee. Below are some additional services that can be added for an additional fee:
Facility rental beyond eight hours: Additional hours can be purchased for $150 per hour or portion of an hour. These hours can be added before the 8-hour event rental or after.
Additional guests over 100: $10 per guest will be applied for additional guests over 100 guests up to a maximum of 250 guests. This covers the additional tables, chairs, linens, and tableware.
Set up and use of the Tent Pavilion for reception $500. If you rent additional tables, chairs or linens from an outside source or bring items you need assistance with, there may be an additional set up charge for items brought in for the event that Ridgewood is asked to set up. Cost is $35 per hour, per staff person.
Event planning (One hour of initial consultation and one hour of final timeline consultation before the event is included in the facility fee.) Additional consultation and event planning services are available at $50 per hour.
Rehearsals can be scheduled for $50 per hour.If you are using Ridgewood Event Planning Services, there is no charge for the rehearsal.
Wait Staff is not included (this is provided by your caterer or whomever is providing your food service). Please provide adequate staff to set buffets, clear and bus all tables, bar and food areas set up for your event. If proper staffing is not provided and the staff of the Ridgewood Event Center needs to step in there will be a $35 per hour/per staff person charge.
A professional bartender is required to be present and serving all alcoholic beverages during the event. He/she should be familiar with Colorado Liquor Laws. Your bartender is responsible for setting up the bar and cleaning up all glassware and removing from premises all full or empty cans, bottles, etc., at the end of the bar service. If bottles and cans are left on site there will be a $50 recycling fee charged. Last call should be at least one-half hour before the end of the event.
Ice (plan on 1 to 2 pounds of ice per person). Ice may be purchased from the Event Center, please inquire at your timeline meeting. This is provided as a convenience to the caterer and bartender and keeps them from having to pick up and haul hundreds of pounds of ice.
Coffee/tea service. If you choose to have coffee/tea service at your event this can be provided by Ridgewood Event Center. We provide a full coffee station for $2.50 per guest having coffee/tea service. The coffee service will include coffee cups, push pots, site ground fresh regular and decaffeinated coffee and a selection of teas, sugars and creamer. When the Event Center provides your coffee service, it can be available until the end of the event.
Lemonade/Iced Tea Service. The Ridgewood Event Center can provide lemonade, iced tea and sparkling fruit punches for $2.50/person having the service. This includes use of the dispensers and can be available all event long.
Additional glassware (beyond the included two pieces/person) …Champagne flutes, bar glasses or additional wine glasses are available for .50 per stem.
Use of Arbor or Arch $150
Use of Commercial Grill $150
Tall Cocktail tables with linens $20/each
Wine Barrel Bar Starting at $150
Tent sidewalls $25/panel, each panel is 20 ft. long
Propane Patio Heaters $45/each
Use of our stunning Farm Tables (3 ft. x 8ft, seats 8 to 10 guests) $55 each, includes set up.
Floral

Special Touches
As an all inclusive Colorado wedding venue, Ridgewood Event Center provides special touches to make your special day as dreamy as can be.
Arches

Bars

Signage

Styling & Decor


We loved the idea of having an outdoor wedding.  The mountain backdrop at Ridgewood Event Center was beautiful and absolutely what we envisioned. We loved the flexibility to do an outdoor wedding if the weather became an issue. It was also lovely to have our family members stay at Blue Lake Ranch nearby.

I had my wedding at Ridgewood Event Center in December 2019. I was so impressed with the amazing customer service; they were wonderful from the first meeting to even after the big day. You can see the love and care put into everything they do. Weddings can be so stressful and the staff at Ridgewood did everything they could to make the day as seamless and stress free as possible. I recommend them to anyone I know having an event.

Ridgewood Event Center and Blue Lake Ranch were the best locations for my wedding! They were so helpful at the very beginning when we started planning our wedding. The location has housing to stay at for the wedding and that was one of my favorite things about the location. Not having to worry about my family on the roads after a big wedding.

The team at Ridgewood was absolutely amazing and worked so hard to make our wedding perfect, especially Joan the coordinator. If you want a fabulous rustic and quaint location, Ridgewood is the place!

Ridgewood Event Center was the perfect spot to get married! Their professionalism, event planning expertise, and undeniably beautiful location are a winning combination.

Ridgewood Event Center was a perfect fit for our rustic wedding. We stayed at Blue Lake Ranch in the Upper and Lower Spring House to keep our bridal parties separate, yet within the same space. It gave us a mini vacation getaway; we could relax leading up to the big ceremony and get ready surrounded by beautiful scenery. Most of our guests stayed at Blue Lake Ranch as well.

We absolutely loved Ridgewood.  This venue was perfect for us, beautiful scenery, serene and out in the country. 

From the moment I saw Ridgewood, I knew it was the place I wanted to have my wedding. Not only was it beautiful with all of the flowers, river and tree, but the Alfords were so kind and supportive. 

Since the very first event at Ridgewood, our own wedding, and years before there was even a building or plan, just that incredible view and 100 straw bales, we knew what a special spot nature had created. We look forward to sharing it with you.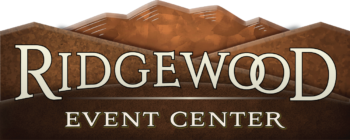 Begin Now
Interested in having your wedding or event at Ridgewood Event Center? Request more info and get in contact with Ridgewood Event Center by clicking the button below.
REQUEST MORE INFO