Let's Plan Your Colorado Mountain Wedding
RIDGEWOOD EVENT CENTER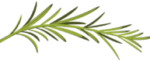 Ridgewood Event Center aims to make your Durango wedding a dream come true. We offer many on-site locations for your ceremony. Enjoy our cozy indoor and porch arrangements. Take in the spectacular views of the mountains from our outdoor areas. Or enjoy our enchanting Riverside Ceremony location complete with hand-hewn seating for attendees. It's a short stroll down a winding trail from the Event Center. Don't forget to ask us about ceremonies under the Circle of Trees, our old-growth stand of cottonwoods, the largest in Colorado. We'd also be happy to recommend officiants or celebrants for your wedding. Ridgewood Event Center staff takes great pride in attention to detail and outstanding service. We will go out of our way to make your special day complete.
Ridgewood Event Center
What We Provide
Ridgewood Event Center is proudly among the most beautiful places in southwest Colorado to get married. Rental of the space includes exclusive use of:
Flagstone patios, expansive lawns, brilliant flower gardens

Private dressing room for the bride and her wedding party

Catering kitchen

Linens, glassware, cutlery and china

Professional staff for consultation, set-up, and clean-up of your event

And so much more!
WHAT WE PROVIDE
Ridgewood Event Center
Additional Services
Interested in a Full Service Wedding Planner? Or perhaps just Day of Planner? Maybe you have your eye on a special arch, a tent for your reception, or other special touches. View our additional services to see how Ridgewood Event Center goes above and beyond to make your special day just that – above and beyond special.
ADDITIONAL SERVICES
Ridgewood Event Center
Packages & Offers
Ridgewood Event Center offers different packages so you can choose the perfect one. From small-scale elopements, to exclusive use of the entire property for 200 guests, there's an offer for you.
Choose between Elopements, Boudor, Exclusive Use, and more options below.
VIEW PACKAGES & OFFERS

We loved the idea of having an outdoor wedding.  The mountain backdrop at Ridgewood Event Center was beautiful and absolutely what we envisioned. We loved the flexibility to do an outdoor wedding if the weather became an issue. It was also lovely to have our family members stay at Blue Lake Ranch nearby.

I had my wedding at Ridgewood Event Center in December 2019. I was so impressed with the amazing customer service; they were wonderful from the first meeting to even after the big day. You can see the love and care put into everything they do. Weddings can be so stressful and the staff at Ridgewood did everything they could to make the day as seamless and stress free as possible. I recommend them to anyone I know having an event.

Ridgewood Event Center and Blue Lake Ranch were the best locations for my wedding! They were so helpful at the very beginning when we started planning our wedding. The location has housing to stay at for the wedding and that was one of my favorite things about the location. Not having to worry about my family on the roads after a big wedding.

The team at Ridgewood was absolutely amazing and worked so hard to make our wedding perfect, especially Joan the coordinator. If you want a fabulous rustic and quaint location, Ridgewood is the place!

Ridgewood Event Center was the perfect spot to get married! Their professionalism, event planning expertise, and undeniably beautiful location are a winning combination.
A Magical Experience, from the Ceremony to the Reception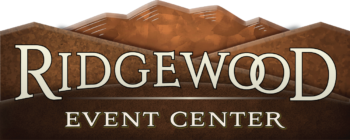 Begin Now
Interested in having your wedding or event at Ridgewood Event Center? Request more info and get in contact with Ridgewood Event Center by clicking the button below.
REQUEST MORE INFO